Stéréogramme d'un avion
Stéréogrammes
Voyez-vous l'avion? Pour information, c'est un avion avec un moteur à hélice (3 pales) et le train d'atterrissage est sorti.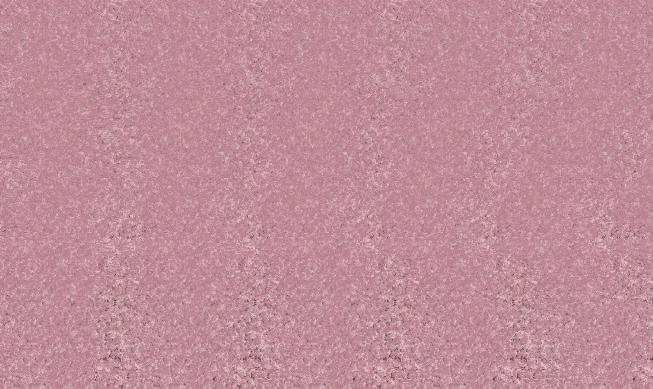 Voici le relief caché dans ce stéréogramme 3D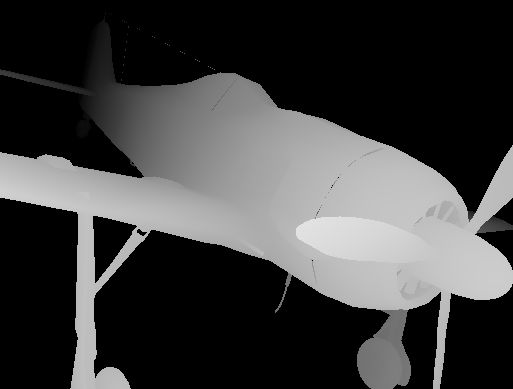 Vous ne savez pas lire un stéréogramme? Rendez-vous sur la page d'aide
---
Commentaires (36)
ZacharyNoisy
le 10/07/2020 à 06h42
The king casino : the best online casino site
Casino Gaming - Online and in person gambling
Casino News
Tournament News
Online Events
The Best Online Poker Sites in India - New Delhi Casino
Online Poker for Men
Online Poker is a multi-billion dollar business across the world, employing 2.5 million people today. It is available for purchase in stores for $25. But today in India as well, casinos also offer a variety of services online. It all starts with casinos on par with the world's top rated online casinos and a large selection of video poker software, including the world's most popular online poker software - GEM Poker.GEM Poker is India's version of poker software. It's a free online poker platform available on a number of different platforms, with millions of members competing in online poker events, games and competitions with each other and against other computers. It offers a number of features designed to make playing online poker a fast and fun way to play. In addition, GEM is able to offer players the convenience of withdrawing cash by credit or debit, with no need for cashier to open the wallet and deposit.GEM provides a range of options for online players to meet, play, get matched with, and win more. In addition, it's possible to create multi-player and cooperative games which use the same hardware as an online game.Online poker is also available in India, which offers a lot of unique benefits compared with the US and UK. Online poker sites offer instant instant access to all popular online poker games, including the world's top rated poker online games, including GEM Poker, where players can play online poker games, cash in, withdraw cash or even play live online with their friends for up to 10 tables, with the chance of winning hundreds of thousands of dollars over a day. Additionally, a large amount of international online poker players are also seeking the opportunity to play with family and friends online. One of the most important features of GEM and other online poker sites is how easy it is for users to obtain money. GEM poker players can withdraw in under an hour from all online poker websites and get their money instantly, unlike similar sites that would require weeks or months to pay in advance. In addition, GEM gives all online poker players instant access to thousands of daily video poker videos and hundreds of thousands of online poker games from popular casino websites.As an online casino business, you'll have a great ch
DavidVew
le 05/07/2020 à 02h37
Png hunters off to sydney in search of more wildlife
The NSW government has banned hunting with poppies at the State Warwickshire National Park, after several cases of poppies being found on a NSW hunting trip.
The decision follows the deaths of two young Australian women in 2009 and two British teenagers in 2010.
In a statement posted to their Facebook page, the park says: "In response to community concern regarding our national conservation areas with poppies, hunters have been informed that the rules regarding hunting with Poppies prohibit poppies from being used in our hunts at the National Warwickshire National Park, including the shooting of poppies. The shooting of poppies on a hunt permit is prohibited.
"The NSW Department of Parks and Wildlife will now review the hunting policy to provide advice on any further enforcement actions to make sure all users of these areas are aware of the restrictions."
Sydney Zoo staff are said to be looking into whether poppies could be used in certain circumstances but it is not yet clear whether the poppies would be returned to their natural habitats.
Australia was once renowned as a place that was wild, wilder, wilder. We still are. Photo: Getty Images
Poppy hunts on a national park can involve people shooting at the plants and using them as guns to hunt other wildlife, with a high rate of deaths. The National Parks and Wildlife Service (NPWS) says there have been no deaths.
Conservation groups said the decision was the latest in an ongoing battle over poppies at Australia's two national parks: the Great Barrier Reef National Park and Papatoetoe National Park in New South Wales, and Western Australia's Murray, Northern Territory and South Australia.
The two parks were once renowned as places that were wild, wilder, wilder, and there was a long history of poppies being shot there, as well as on other government protected areas around the country, but as people became more adept at shooting at them, the species disappeared.
In the 1980s, after extensive bushfire campaigns, the conservation agencies were able to save only a small percentage of the plants, but in the 1990s and 2000s, the populations grew once more.
Many researchers have concluded that the poppies kill almost entirely other species, and as a consequence there has been little hunting.
The first two Australian poppies were discovered in the state of Queensland in 1887, and were used as guns in their hunts on the Great Barrier Reef's iconic
DavidVew
le 02/07/2020 à 11h16
Wa pubs clubs smoke ban moves closer, but won't be lifted until'very shortly'
In another step forward for the cannabis industry, the Government wants to ban smoking in pubs in NSW and Vic so clubs can stay open.
Culture Minister Chris Smith announced today that NSW and Victoria would be the next states to introduce legislation banning smoking in licensed premises.
"The NSW government is taking some big steps forward, banning tobacco use in places of employment," he said.
"The Victorian Government has also announced that, beginning next year, businesses will have to adopt policies and practices, so that smoking has zero place at work in public places."
There are currently 2,065 licensed premises in NSW and more than 2,700 in Victoria.
In total NSW has 1,621 outlets. NSW's licensed premises are located on every street corner and on every property.
The ban, which will apply to both pubs and clubs, was introduced following the 2015 death of Tony and Sarah Riley at Tully Road in Sydney's CBD.
They were celebrating their wedding anniversary when they were found slumped in their chair by a security guard who discovered the couple's joint smoking on a public street.
They died just two weeks after their wedding night at St Michael's in Parramatta, where they had been visiting family for the holidays.
"As an industry we are incredibly disappointed that our partners in the hospitality industry – not least the NSW government – are blocking this important progress," Canna-Queens owner and operator of the cafe, Jason McBroom, said.
"The new laws will not mean that clubs and pubs can simply sit quietly on their back porch, while millions of smokers gather in pubs throughout the state."
A report issued this month by the NCA warned the bans could lead to "higher than expected tobacco consumption".
It stated: "Our research indicates a potential increase in smoking for men and in the workplace. However, further research suggests no direct impact on public health."
The Government said in a statement the new measures were aimed at ending a "brazen and dangerous marketing practice".
"The Government says its actions will ensure licensed premises continue to stay open and smoke free, and reduce the harm that smoking causes, not just to the health of NSW residents, but also the health of those in nearby workplaces and our national economy."
It added that the laws should not take away jobs or jeopardise public safety as it did before the legislation was introduc
Péhès III le 24/02/2012 à 13h37
C'est un Zero-sen Japonais de la segonde guerre mondiale si je ne m'abuse et ne me trompe.
Stéréoxel le 14/07/2011 à 01h04
Cet avion est assez compliqué à voir car il prend presque toute l'image, et si on m'avai pas dit que c'etait un vieux coucou à hélisses et train sorti, je ne l'aurai pas deviné, bon pour voir les stéréogrammes, sans avoir l'aide du dessin en dessous, il faut coller son nez à l'image et et reculer l'image très doucement sans bouger ses yeux ni loucher' c'est pas si facile que ca et il faut de l'entrainement pour réussir, c'est la clé du secret ;)
Olipio le 25/06/2011 à 14h00
puré c'est chaud pour le voir mais il est beau
Grisette le 30/03/2011 à 17h07
qu'elle horreur,l'avion a fait plouf.

On dirait un poisson!

Hello le 26/03/2011 à 11h10
Moi j'ai une super technique et j'y arrive en 1 ou 2 secondes à voir l'image 3D, en fait il faut loucher genre 1 secondes puis regarder à nouveau normalement.

: )
Mmomo le 19/02/2011 à 13h28
au secours!!!je vois aucune forme dans tous les stéréogrammes que j'ai vue !!!
Mac, the scientific le 11/12/2010 à 17h02
rrrrrrrrrrraaaaaah...! à force de voir des stéréogrammes en lisant des commentaires et en regardant mes je vois des effets 3D !!! mais je vois l'avion. (un peu bizarre quand même...)
Audrexie le 04/12/2010 à 20h45
Dans un de mes livres, il faut regarder le centre (coller sur le nez) et reculer, je sais pas si c'est le même principe pour lui.
Marcousu le 04/12/2010 à 14h31
il est trop beau mais sur fond rose on vois pas tres bien
Ellie le 03/12/2010 à 21h13
Je comprends tooujours pas comment on fait même en regardant dans le vide c'trop dur ://
Zazel le 20/11/2010 à 20h20
ahhh c'est dur de le voire


Moi
le 27/10/2010 à 10h50
Est-ce que le chef du site est pilote d' A380?
Ilirock le 29/09/2010 à 19h13
j'vois une tete de dinosaure
Ussop213 le 22/09/2010 à 14h34
pour arriver regarder 20seconde le dessin puis fermer les yeux et regarder le font rose
Sasa le 28/07/2010 à 03h48
Asse dur a voir a cause du fond rose :(
Plook le 20/07/2010 à 14h25
Je vois un avion de chasse
---
Ajoutez votre commentaire